Lee mingwei and his relationship
Rediscovering Intimacy: Lee Mingwei and his relations - Art Collector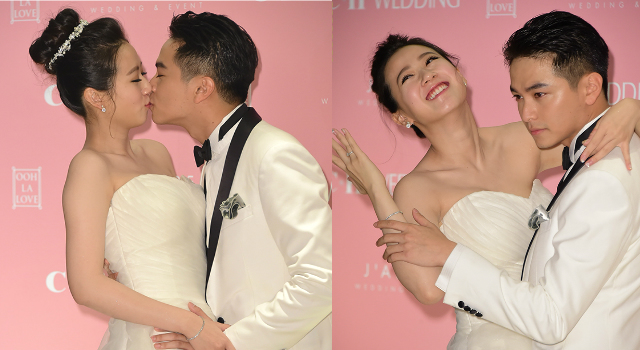 Mori Art Museum is pleased to present "Lee Mingwei and His Relations: The Art of Participation -. Seeing, Conversing, Gift-Giving, Writing. From 30 May untill September 6, visitors of the exhibition Lee Mingwei and His Relations: The Art of Participation at the Taipei Fine Arts Museum can experience . Lee Mingwei and His Relations: The Art of Participation,. Auckland Art Gallery Toi o Tamaki, New Zealand. The Moving Garden, National Gallery of Victoria.
Initially, we may cast Tiravanija as the extrovert, cooking and serving curry for large crowds in a gallery, and Lee as the introvert in a more intimate setting. Within the museum, this involves Lee and visitors, who may engage with him in conversation or even be selected to join him in a private meal or shared afterhours evening of conversation and, at some point, sleeping.
Lee Mingwei and His Relations : The Art of Participation
Lee Mingwei and His Relations: The Legacy and Deviation of Relational Aesthetics in the East
Australian art collection
The Moving Garden works as both a dramatic installation within the museum space and an extended relational event employing the simple gift of a flower from a visitor to his exhibition to a stranger on the street. There is a refined, sophisticated visual dimension to the work I fear gets overlooked.
Lee Mingwei: Life, Memories, And The Art Of Participation
This exchange is far from cynical and brings about questions of visual inheritance, asking if, indeed, a relational dialogue is possible with a historical predecessor. His studies focused on the idea of the void in mainly Song-dynasty Chinese painting. Not to be confused with Western essentialist reading on minimalism, these installations succeed due to their bold, visual simplicity and the confidence of this gesture, whether it was the falling black sand lit iridescently in Between Going and Staying, the black pebbles placed around the dinner setting in The Dining Project, and the swept patterns left in Guernica in Sand.
Being centered and aware within the present moment also implies an acute awareness of transience and suffering. As the museum director acknowledges, part of the significance of this exhibition was the recognition of healing connections in Japan following the earthquake of One might ask if art criticism and theory are starting to pay more attention to the concepts of the in-between and the void.
The theorist Boris Groys writes that as previous eras, signaled by Warhol, Judd, and Duchamp, demonstrated the severing of the body of the artist from the body of the artwork, our current internet-era has only further alienated us and our bodies from the artwork and its multiplying, fragmenting image.
Most of us experience how the fragmentary multiplicity inherent to online social phenomena leaves us alienated even as it affords us new connections. Does relational art, as Bourriaud suggested, act as a proposal to live in a shared world, or fool us, as his critics maintained, into producing in micro-communities?
Fumio Nanjo and Mami Kataoka provide the venue for something extraordinary with this exhibition at the Mori Art Museum. They successfully extend the breadth of relational art and its expanding history through Works For Relationality and the dramatically presented relational projects and installations of Lee Mingwei bolster relational art as a platform to contemplate the ephemeral and the void.
I would argue these are examples of beauty in time and space as well. Museum of Contemporary Art Taipei, Taiwan, Photograph by Lee Studio. The Sleeping Project The seed for this idea came when I was travelling between Paris and Prague after graduating from high school.
I was sharing my sleeper-car train compartment with an elderly gentleman, and he was telling me about his family. They were all put into a concentration camp, including him, and after three years, when the survivors were liberated, he was the only one left. He told me about his life in the camp and his relationship with other people who were there. After a while he said he was tired and went to sleep. That was the seed of the Sleeping Project. When I conceived the project inI wanted to create an environment that would be conducive to the same kind of intimacy and human connection I had felt on that train many years before.
When installed, I requested that the museum design the sleeping space and the furniture in such a way that the environment would be very comfortable, soothing, and relaxing. The person will come around 9: This experience is not documented, which means the content of the conversations that unfold are not be recorded or made public, but I ask each person in advance to bring something personal that they keep next to their bed; something like the books they are reading or the glass they are using for water, and leave this object with us for the duration of the show.
It was the first time I went to Lyon. When I travel I often take two books with me: Hyde describes artists as individuals blessed with a gift from heaven who in turn give gifts in the form of experiences that move people.
Even before him, the anthropologist Marcel Mauss, who was active from the end of the 19th century to the middle of the 20th, had been interested in the rituals of gift-giving and exchange in ancient civilizations and indigenous cultures that set them apart from the market economies that prioritize competition and profit. The river was just filled with flowers.
Lee Mingwei: Life, Memories, And The Art Of Participation | SFAQ / NYAQ / LXAQ
For The Moving Garden set up a very long granite table with a sort of channel in the middle filled with hundreds of fresh flowers. When you leave the venue, I would like you to do two things, for me and for yourself. First, you should make a detour from the museum to your next destination, following a route different from the one you took to arrive.
The second and more important thing is that along the detour you give the flower to a complete stranger, as a gift. For me, this is a mutual process. On one side, you are the gift giver. But on the other side, when this person accepts your gift, he or she is giving you a gift as well.
Not your mother, your lover, or your friend, because it would be too easy, but someone you have just met in the street. There is a huge crossing into another realm that you need to do.
That flower in your hand gives you a special privilege. Other people are going to perceive you quite differently.
Should I give it to this gentleman, or maybe to this young lady? This way, by giving the flowers you have received from me to a stranger, each visitor contributes to extending a beautiful chain of gifts across the city. Fabric of Memory This project was commissioned by the Liverpool Biennial inbut it was born out of not one but two seeds that were planted in me rather unknowingly.
One of them was an image of my mother holding my hand. I put these two things together and shaped them into something that could acquire universal meaning. I designed a stage and put a number of boxes on this platform that look like gift packages.
Visitors have to take off their shoes, get onto the platform, and open up these boxes that have been wrapped with a ribbon. Each box is a very private little world that deserves respect created by generous people.
The Letter Writing Project This project was part of my first museum show at the Whitney in New York inthough it really began with my own experience of writing a letter to my grandmother after she died. She is the person who, more than anybody else, has influenced me spiritually, and in this letter I wrote the feelings of gratitude I wished I had expressed to her before she passed away.
The project itself is based on a very simple idea involving letter-writing booths. There are three letter-writing booths. Each one refers to a different posture of meditation in Chinese Buddhist practice: In each, is paper and pencils with which you can hopefully write a letter of gratitude, forgiveness, or an apology that you were previously not able to express to someone.
Once you are finished you have to put it into an envelope that you are free to seal or leave open so that other people can read it. Then you must leave it on the rack inside the booth.
You may also want to add the address of the person to whom you have written the letter, in which case we put a stamp on and mail it for you. Guernica in Sand This project deals mainly with the idea of impermanence. My partner and I took a very long trip to Bolivia, and while we were travelling on a highland desert we were suddenly caught in a sand storm that almost engulfed our car.
I then realized that though sand is so small, it comes from huge rocks and is a great medium to talk about impermanence. This project is divided into three stages.
I use this painting and title because it is an iconic painting in Western art history that has so much political weight. There is a tiny area with sand buckets and an unfinished stool. The second phase begins around the seventh week of the exhibition.
At sunrise I start working on the unfinished part. Then one person from the audience will be allowed to walk onto the sand painting.
You can see the dynamic between the person who is finishing up the work and the person who is walking on it.
I try not to define who is making and who is destroying because, in a sense, we are both doing each. After the first person is done, a second person is allowed to walk on the sand, and then a third one, and so on. At the end of the day I stop the person who happens to be walking on the painting at that time.
Each of us takes a broom and brushes all the sand toward the middle of the painting.